Isla Mujeres, Mexico - Zocalo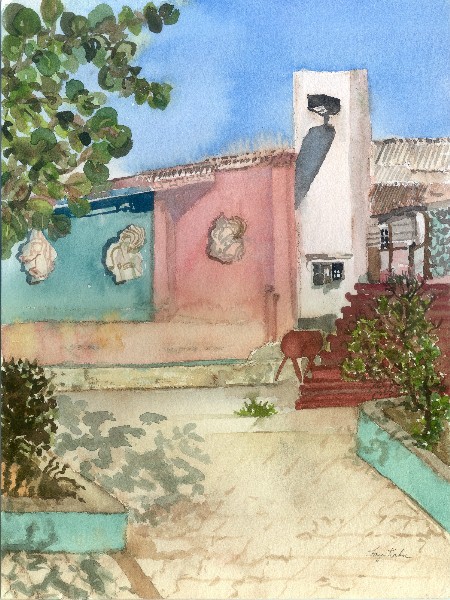 Date: 2005
Size:
15" x 11"
Price:
Original: Unframed $200.00; Archivally framed $275.00
Full Size Prints: Unframed $35.00; Framed $75.00
Small Prints: (10" x 7") Unframed $20.00; Framed $55.00
Notes:
This is a plein aire watercolor, painted on site.
Click on the image for a high-resolution view.
Prices include shipping within the USA.
Prints are on watercolor paper.
This image is also available as a notecard.
Previous
Next